Best Gift Website -

Live Demo



Create your very own best gift ideas website. The website is ready to go and contains over 12,000+ words! You can re-write or write your own fresh unique content.

Installation is really easy, just upload the files via FTP. You can change the Google Adsense code or add your own adverts. This website is perfect to promote gift ideas through affiliate adverts!
Our script is a great introduction to affiliate marketing, check out the rest of our store to see more advanced scripts.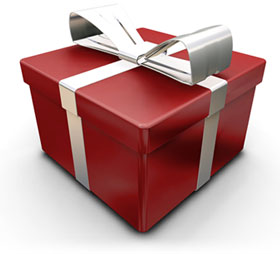 User Features:
Over 12,000+ words written specificly for the website.

Lots of difrent gift ideas.

Hundreds of gift ideas spead over 20 pages.

Popular website for visitors.

Attracts high traffic.
Script Features:
Attractive template.

Web 2.0 design.

Easy to add new articles and content.

Google Adsense optimised (great advert placement within script)

Simple to edit template and design.

100% unencrypted files (you can edit all files)

No database needed.

Easy installation (just upload files)

Download script instantly.
Requirements:
PHP 4+

Script Options
Copyright removal option (Remove powered by WebsiteScripts.org)
Installation (Get script professionally installed)