Download Portal Script (CPA Lead Script)-

Live Demo



Do you want to get paid every time someone wants to download a file? This powerful download portal script uses CPA Lead as an affiliate partner to do just this.
Each time a visitor wants to download a file they have to complete a survey. For each survey filled in you earn between $1.00 - $5.00.
What CPA Lead does is make a user complete a survey in order to view the content on your website, or the webpage. It does this by displaying a nice looking JavaScript popup on your screen which informs the user that they must complete a survey to access the content. Its free and easy for the user.
So you can just imagine the possibilities if you can attract 1000's of people to download a few files. You could be earning over $9000 per month.
CPA Lead Earnings Proof: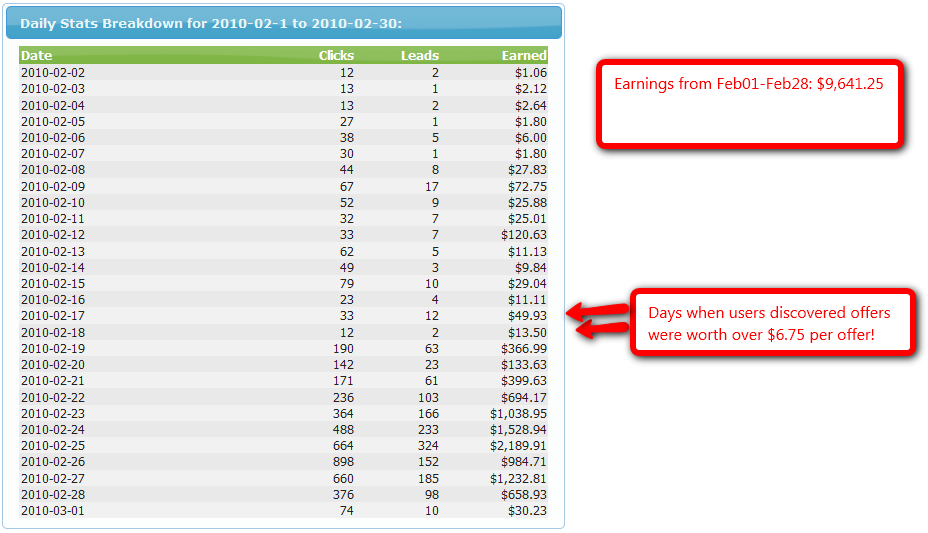 User Features:
Easy to download software and games.

Search for any software.

It's free to complete surveys.

Automatic redirection to the software download.

Really easy process to download free software. A

All surveys are free for visitors.

Simple to use.



Script Features:
Attractive template.

Pre-loaded with 13,000 software and game titles.

Script automatically generates fresh contest from the database.

Integrated with

CPA Lead

.

Surveys are automatically geo-targeted to each visitors country.

Similar features to download.com but with higher earnings potential..

SEO optimized script.

It's 100% legal - All links redirect to legal software downloads.

Simple to edit template.

100% unencrypted files (you can edit all files)

No maintenance needed (100% fully automated)

Step-by-step installation.

Download script instantly after payment.
Join

CPA Lead

today (it takes a few days to be approved)
Requirements:
Script Options
Copyright removal option (Remove powered by websitescripts.org)
Installation (Get script professionally installed)

Single domain license (Unlimited domain license is available)