Paid To Click Script -

Live Demo



Do you want to run your own paid to click website? Do you want to run your own profitable business? We have made it really easy with our advanced paid to click software.
Running a paid to click site is easy. You sell adverts for the double the price you pay people to click on the adverts. Therefore, you make a profit every time someone clicks on the links, but the brilliance of the script is that 90% of members will never reach their minimum payout level required for you to pay them, so you keep all the profit!
Paid to click websites require little or no promotion. Members refer other members by posting links on forums, blogs, and websites. Helping you make money faster!
The script is a perfect clone of bux.to. You can even charge customers for premium memberships (higher referral levels).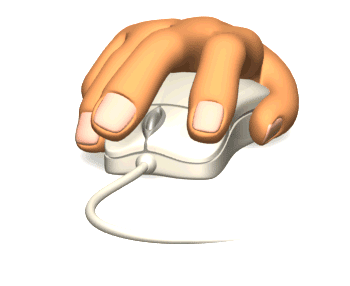 Main Features:
Setup the website and run on autopilot.

Profitable business, 90% of members never reach the minimum payout level.

Script designed to attract advertisers.

Members attracted to prospect of earning free money.

Members actively refer new members - promoting your website for free!

Advanced user panel for visiting links and checking stats.

Charge extra for 'upgrading members' to premium status.

Popular websites in this sector make $1000's every month.
Admin Features (see images):
Complete website control.

Full management of members and advertisers from one place.

Change the amount earned for each member per click and for each referral.

Change the minimum payout level.

Change the membership upgrade price.

Change the amount earned per click and referrals for premium members.

Edit, search or delete members.

Check website income, member base, and history.

Advanced anti-cheat system.

Search and delete members with the same IP address.

Approve membership upgrades directly from admin panel.

Add, edit or disable advertisements.

Change advertisements categories.

Check and reply to support questions.

Sell, modify or delete selling packs of referrals to members.


Ability to manually change the status of members to premium accounts.
Script Features:
Attractive template.

Web 2.0 design.

PayPal integration

Secure "captcha" human validation on login forms to prevent automated bots.

Advanced stats collection including total hits, members, paid out ect.

Streamlined design and layout.

Simple to edit template.

No coding knowledge required.

100% unencrypted files (you can edit all files)

No maintenance needed (100% fully automated)

Step-by-step installation.

Download script instantly after payment.
Basically this script is ideal for anyone looking to create a profitable business. We have done all the hard work, making it really easy for you to make money.
Requirements:
Script Options
Copyright removal option (Remove powered by websitescripts.org)
Installation (Get script professionally installed)

Single domain license (Resale rights license is available)