Password Creator Script -

Live Demo



Run this password creator script that helps you to generate strong passwords.
Every computer user should have a strong, random password. This strong password generator will generate secure, random password for you to use. It combines the answers to personal questions to create a relevant but strong password.
Simple installation means you can launch your own password creator in just 2 minutes!
This script attract lots of repeat visitors once you start promoting the website. The website can become really popular on social networks such as facebook and twitter and is useful for almost all computer users! There are lots of advert placement opportunities set-up on the script do you can make lots of money!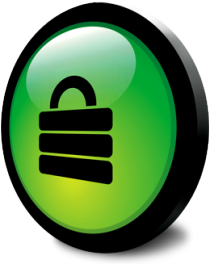 User Features:
Fast password creator.

Easy to create strong passwords.

Ajax interface loaded.

You do not have to think of new passwords, it will do it for you!

Really simple to use.
Script Features:
Attractive template.

Web 2.0 design.

Use's limited bandwidth.

Run as standalone site or add to an existing site to provide service to members.

Google Adsense optimised (great advert placement within script)

Simple to edit template.

100% unencrypted files (you can edit all files)

No database needed.

No maintenance needed (100% fully automated)

Easy installation (just upload files)


Download script instantly after payment.
Requirements:
Hosting package (see our recommended host)
Script Options
Copyright removal option (Remove powered by websitescripts.org)
Installation (Get script professionally installed)

Single domain license (Unlimited domain license is available)